Snow Army: Subscriber Perks

Snow Army: Subscriber Perks
Subscribing to Snowlit on Twitch is the best way to support the stream! (Snowlit's Twitch Partner anniversary: February 18th, 2015.)
Here are a list of perks you get for subbing to Snowlit:
Snowflake badge beside your username in chat.
Gold VIP status for as long as you stay subscribed.
Full access to all channels on the Discord chat server.
*(Snowlit hangs out there & sometimes plays games with subs off-stream).
Bypass spam/link filters & slow-mode chat.
No ads during your viewing experience.
Priority in squads/parties in multiplayer games.
Exclusive info/events for subs.
Can add Snowlit to friends list on Steam/Blizzard/PSN/Xbox/Nintendo Switch.
Don't have to be present to win giveaways.
Directly support Snowlit & keep the stream running!
At least 42 exclusive sub-only emotes to use anywhere on Twitch!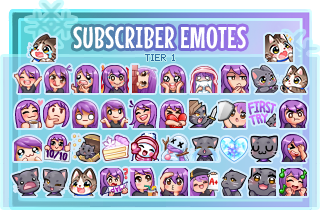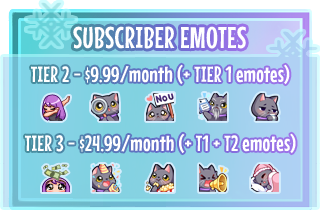 Click here for the Snow Army Subs-Only page!